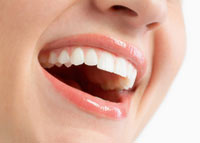 A denture should be comfortable the moment it is placed in the mouth. It must always have a good natural appearance and you should expect it to be strong and last for many years.
We always use Ivoclar 'Real Look Teeth' to achieve a great aesthetic appearance and 'High Impact Acrylic' to make sure our teeth are strong and will last you many years. A set of dentures made to this recipe will dramatically improve your enjoyment of life, improve your natural appearance and lift your features - guaranteed! Our customers come from all over Wallingford, Oxfordshire, Henley, Didcot and Abingdon.
Professional Service
FREE Personal Consultation.
Custom Made Dentures.
Dentures Made in our Own Fully Equipped Dental Laboratory.
Aftercare Service Available.
All Work is Fully Guaranteed!
Dentures
Denture Alterations
Denture Repairs - While you wait!
Denture Relines
Denture Additions
Contact Info